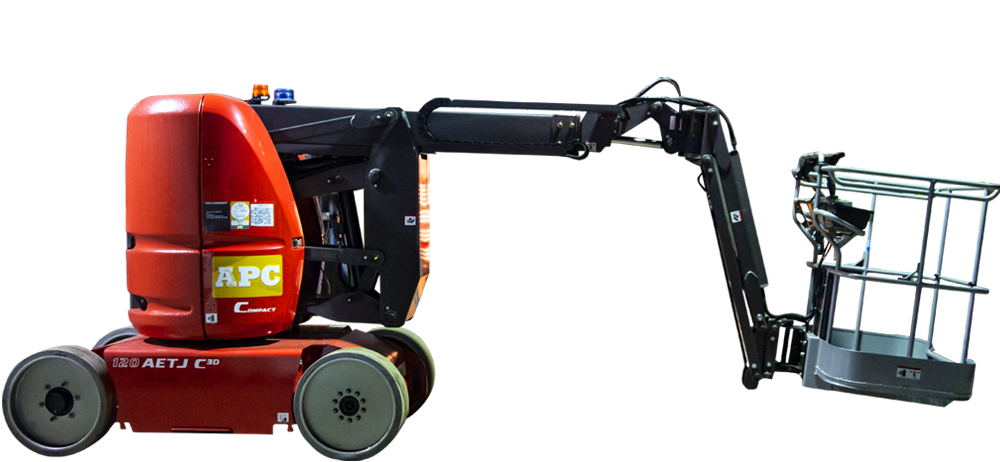 Turning Radius
Featuring an optimised turning radius which translates to increased manoeuvrability within tight spaces, for easier movement down narrow aisles and building sites to name but a few.
STANDARD
FEATURES
The Manitou 120 AETJ articulated electric platform has a capacity of 200 kg with a working height of up to 11.95m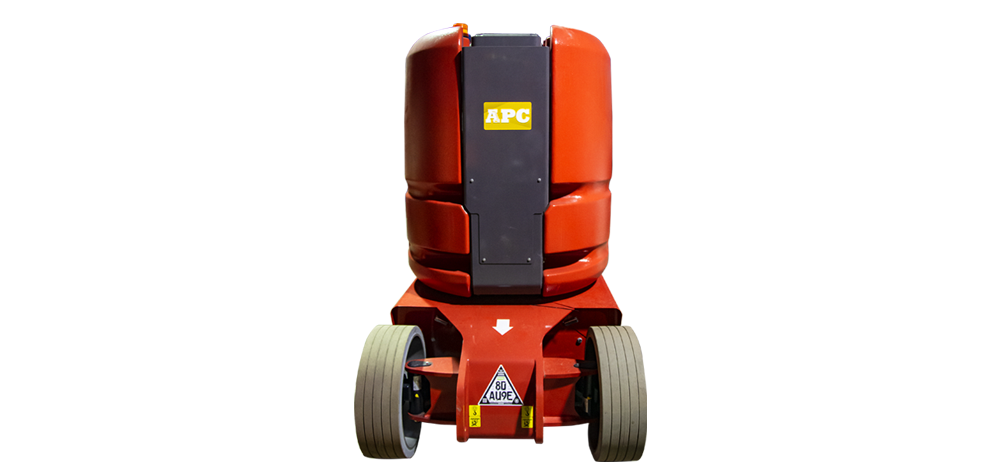 Easy to Use
The 120AETJ is designed bearing simplicity and particularly ease of use in mind. With this machine you'll be on board and off in no time, even if you are a novice operator.
STANDARD
FEATURES
The overhang height of 4.77 m combined with the working offset of 7 m offers a range of possibilities to the operator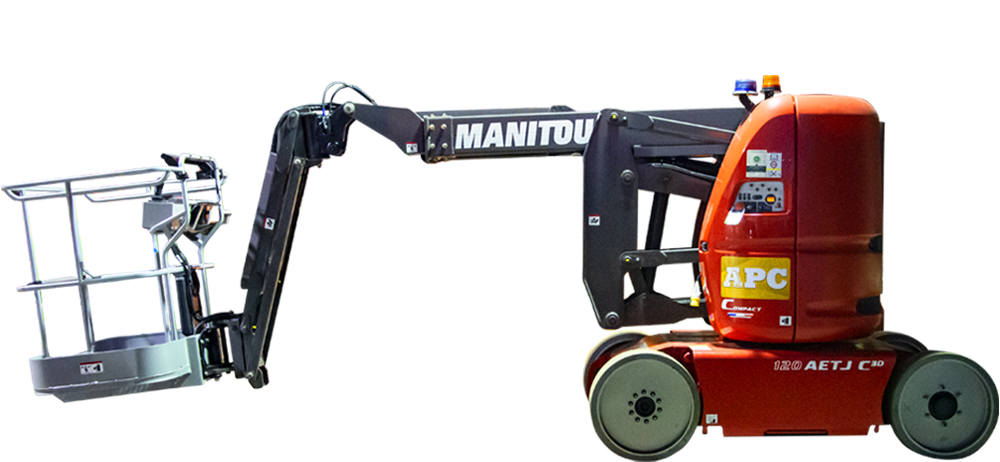 Safety
Audible alarm and illuminated indicator lamp (leveling, overload, lowering) Pothole protection with automatic operation
STANDARD
FEATURES
The narrow design of its chassis (1.2 m) and of its elevation structure provides a high level of manoeuvrability in confined and crowded spaces