Upper Controls
Clear, intuitive, easy to understand. All aluminium construction, durable toggle switches, operator horn and emergency stop button. Robust joystick, with enable trigger and thumb steer provides full proportional drive control. Protective bar protects against inadvertent operation.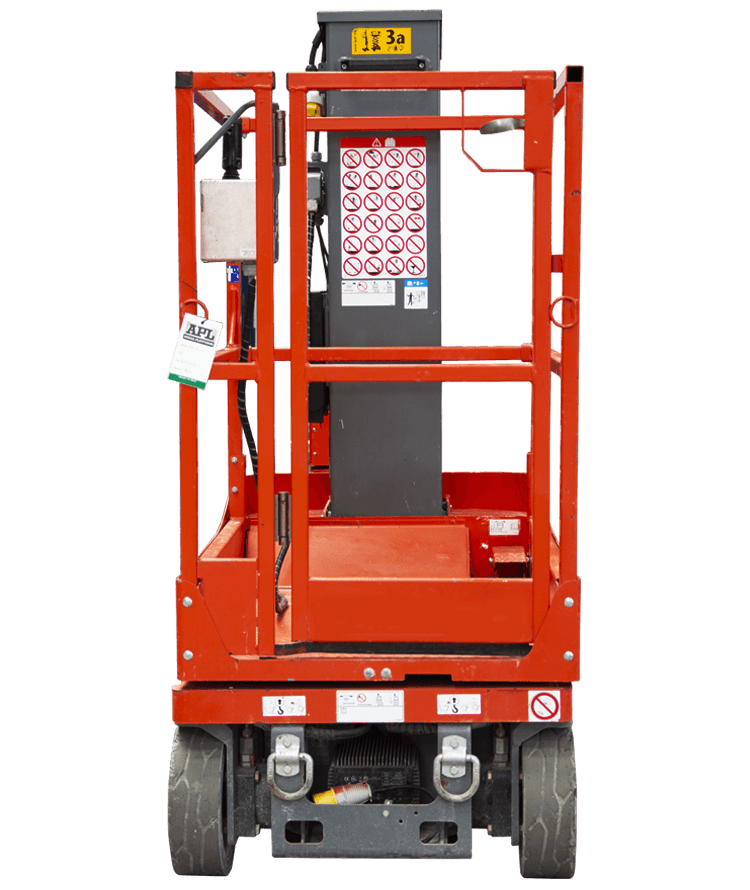 STANDARD
FEATURES
Zero emission, compact machines with low floor loading have the ability to go on elevators, making them ideal for multi-level job sites.
Platform
Robust and rigid all steel platform with non-slip checker plate floor. Unrestricted view when drive position with mast behind operator is used. Self closing swing gate option provides for ease of access for operator and materials. Lanyard attachment points provides fixed attachment points at railing posts.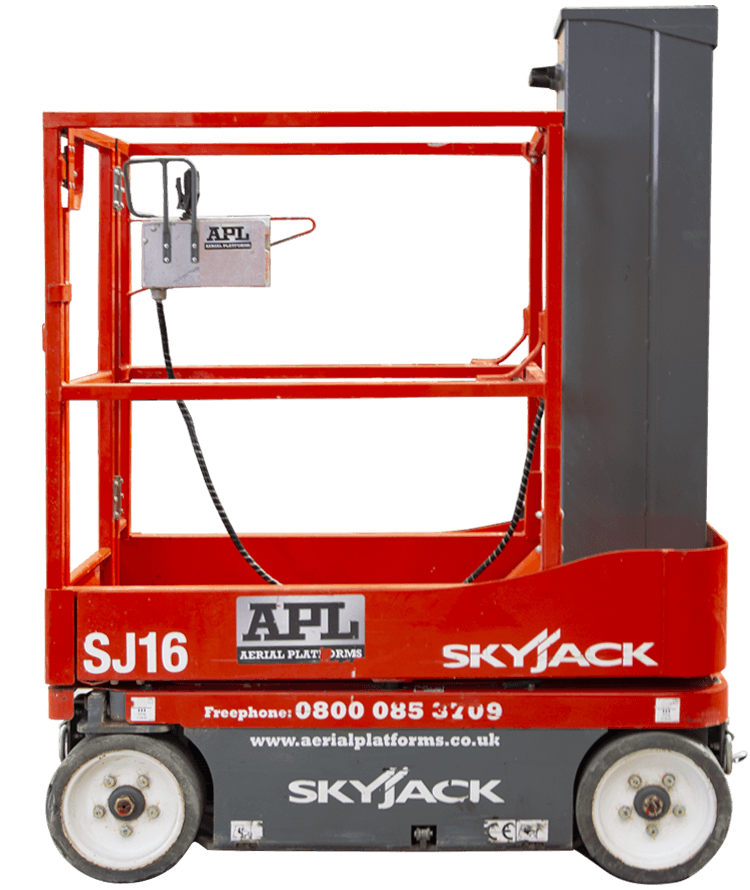 STANDARD
FEATURES
Traversing deck Increases "effective" work area and provides "up and over" capability with no weight penalty.
Lower Controls
Easy to understand, two handed operation, using key and rotary switches. Manual lowering system allows platform to be lowered from base in case of emergency or for servicing. Parking brake release valve and hand pump allow towing on level ground. Key switch and lockable battery disconnect, fully disables operation for enhanced security.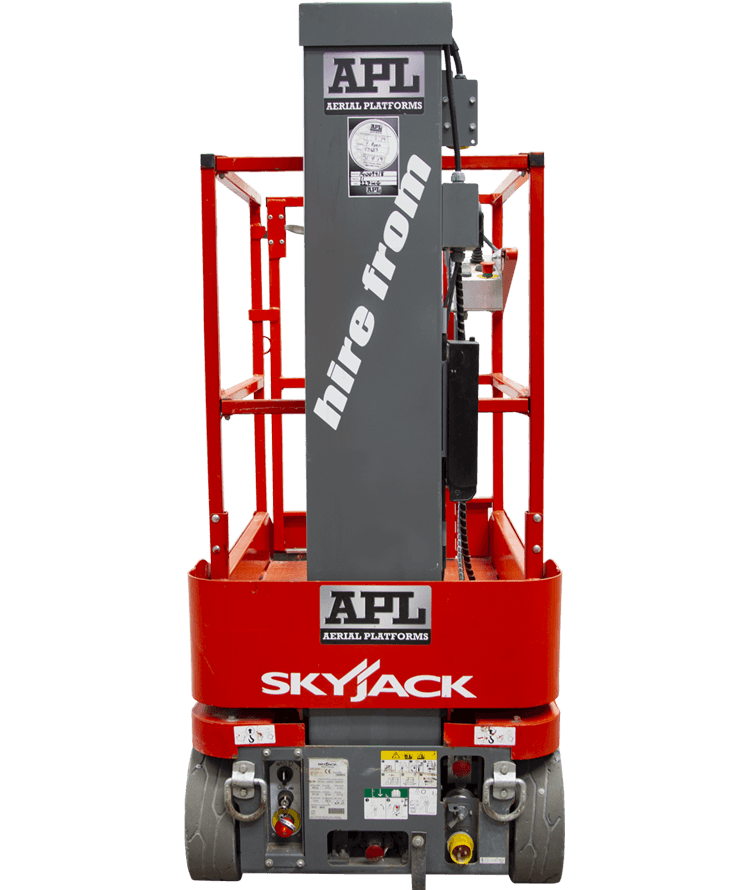 STANDARD
FEATURES
No mast restrictions for steering linkage provides 90 degree and Zero inside steering radius for more job site accessibility. Low Gross Vehicle Weight (GVW) and full sized non-marking tires give reduced ground pressure.