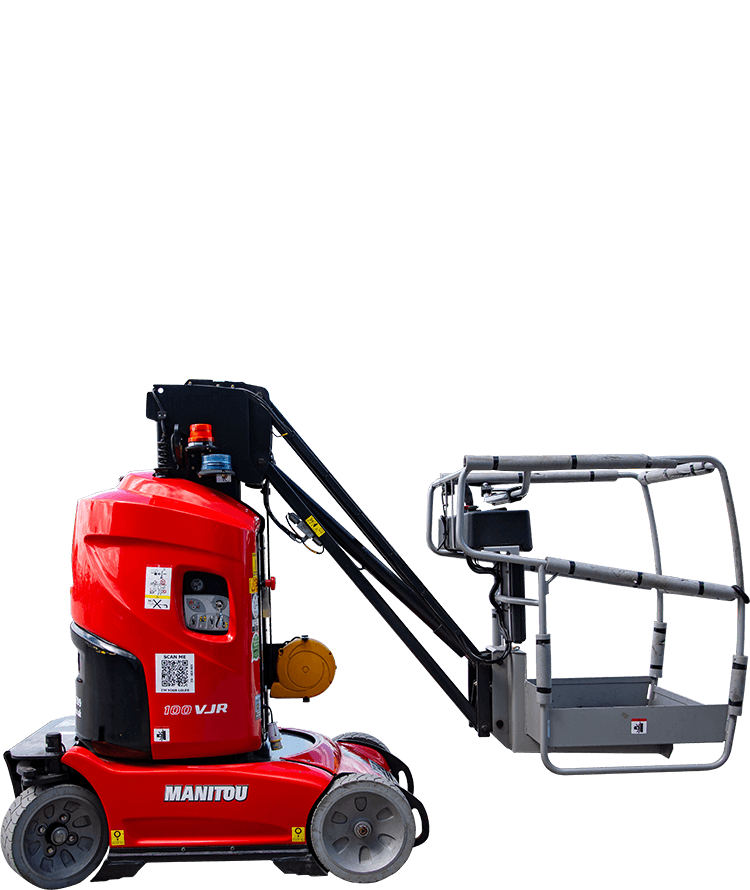 Performance
Whether in lifting capacity or height, engine power, longer battery autonomy or drawbar full, the 100VR shows it is the fruit of the labours of various development departments.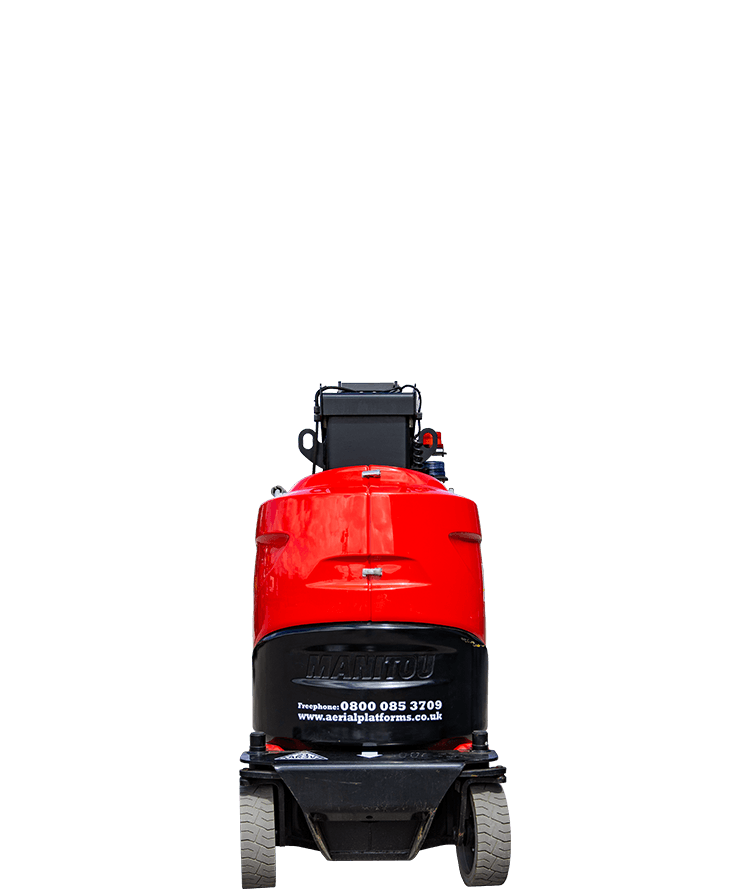 STANDARD
FEATURES
It is an excellent choice for your maintenance operations inside or outside on stable ground. Passing through doors and access to narrow spaces will be facilitated by its compact dimensions.
Easy to Use
The 100VJR is designed bearing simplicity and particularly ease of use in mind. Whether you are just the buyer or buyer and user, you know exactly how important being able to quickly come to grips with a new machine, as on-site productivity waits for no man. With this machine you'll be on board and off in no time, even if you are a novice operator.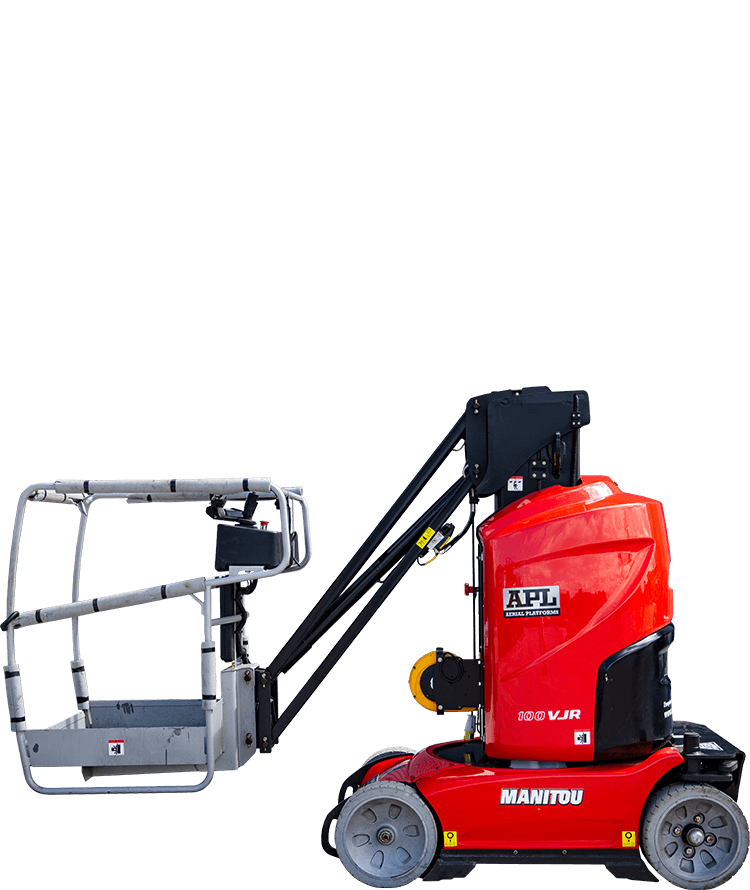 STANDARD
FEATURES
The pendular arm which enables rotation of more or less 70° and the turret which can rotate around 355° make it one of the stars of the market.
Compactness
Compactness is a vital concept for some of the sectors we provide solutions for. If you have to deal with narrow aisles, areas with tight dimensions or low door thresholds, then the sizes of our machines will prove essential to you.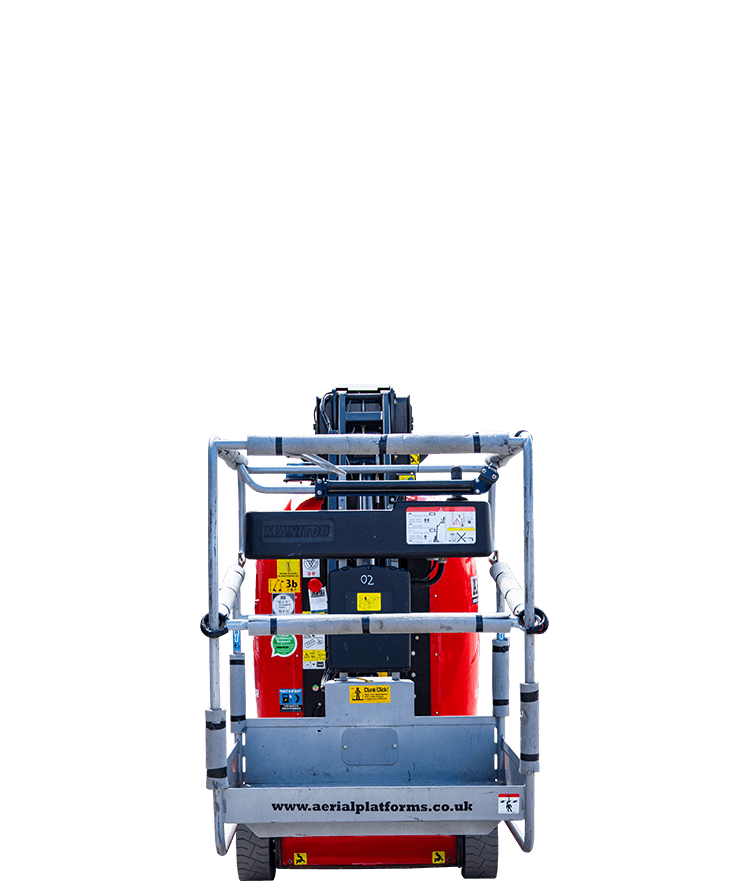 STANDARD
FEATURES
Operators appreciate its comfort, flexibility and its horizontal outreach of more than 3 meters. Its mast technology with telescopic tubes guarantees a low-level of maintenance.