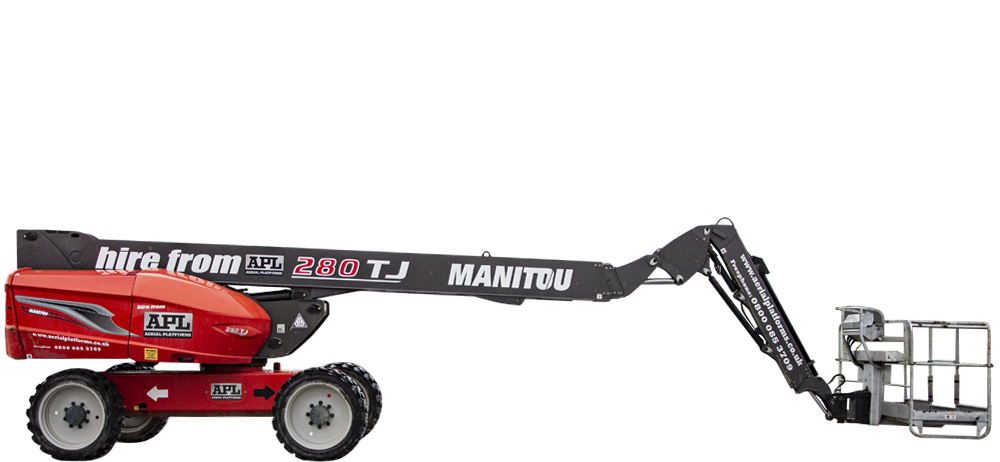 Basket Rotation
Benefit from a basket rotation of +90°/-90° improving productivity on site for your operators
STANDARD
FEATURES
The Manitou 280 TJ diesel-powered telescopic platform provides the greatest working height of the range (27.75m).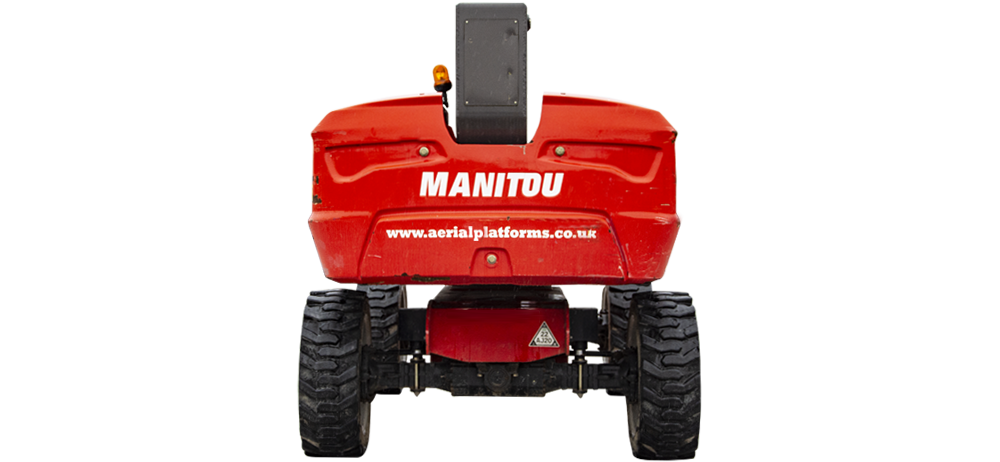 Turret Rotation
Featuring 360° continuous turret rotation
STANDARD
FEATURES
Thanks to the continuous turret rotation and its horizontal outreach of more than 21m, movements of the machine are reduced and the operator has an exceptional working area. Its significant ground clearance combined with its all-terrain capabilities guarantee a high-level clearance capacity.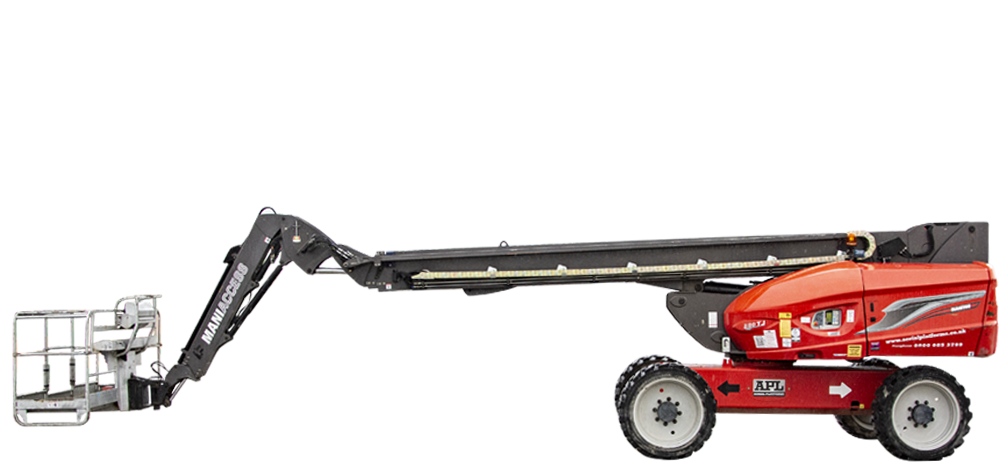 Jib Tilting
This machine also features a tilting jib with a range of +70°/-70° allowing for extra accessibility in tight spaces
STANDARD
FEATURES
The 280 TJ access platform has very compact dimensions and a weight that is less than the standard, which improves maneuverability on cluttered sites and faciltates its transport. The noise level is reduced as well as fuel consumption thanks in particular to the incremental hydraulic management for engine speed.