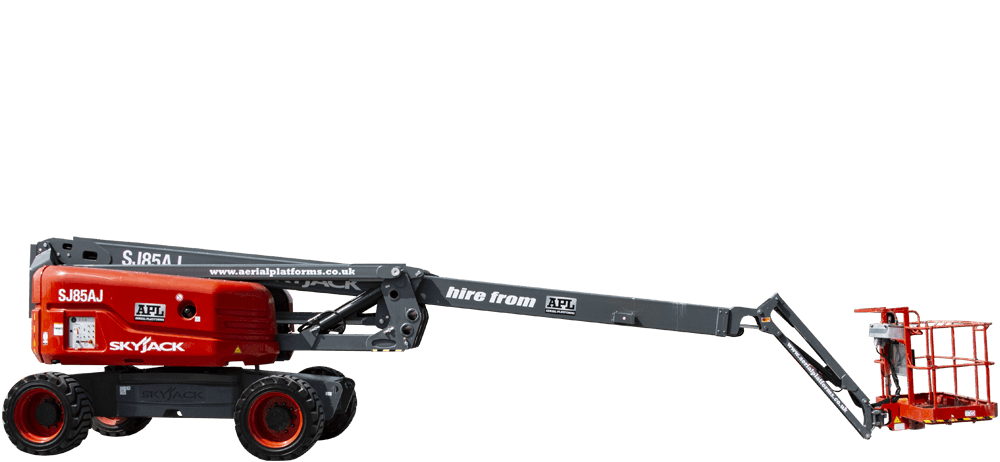 UNPARALLELED UP-AND-OVER
Skyjack articulating booms offer precise positioning capabilities packaged in a high capacity boom with industry-leading up-and-over reach. The tight turning radius on these machines and minimal tailswing make them ideal for maneuvering in confined areas.
STANDARD
FEATURES
Skyjack's EASYDRIVE™ means the boom lift controls are always in the orientation of the operator regardless of position of turret over chassis. This reduces operator confusion by eliminating the need for colour coded arrows to determine drive versus joystick direction.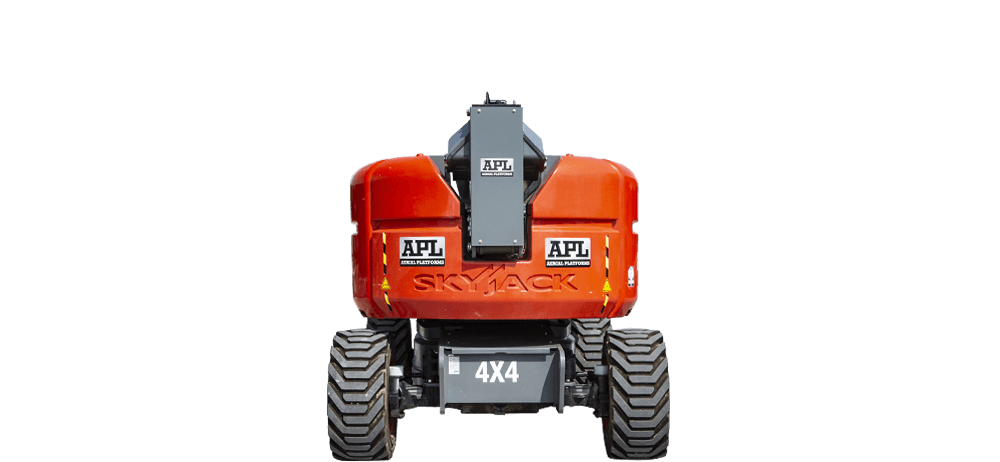 SPEEDYREACH™
Skyjack's SJ63/85 AJ features a boom geometry that allows the operator to lower the main fly boom to ground level to restock on material or supplies, then return to full height at the original working position - without lowering the riser section. It can be quickly executed and there is no need for machine repositioning or having to remember the sequence of operations to get back to the original working position - thus, improving productivity.
STANDARD
FEATURES
The jib can be rotated precisely to where you need to work. The self levelling platform can also be rotated to meet your ideal work position.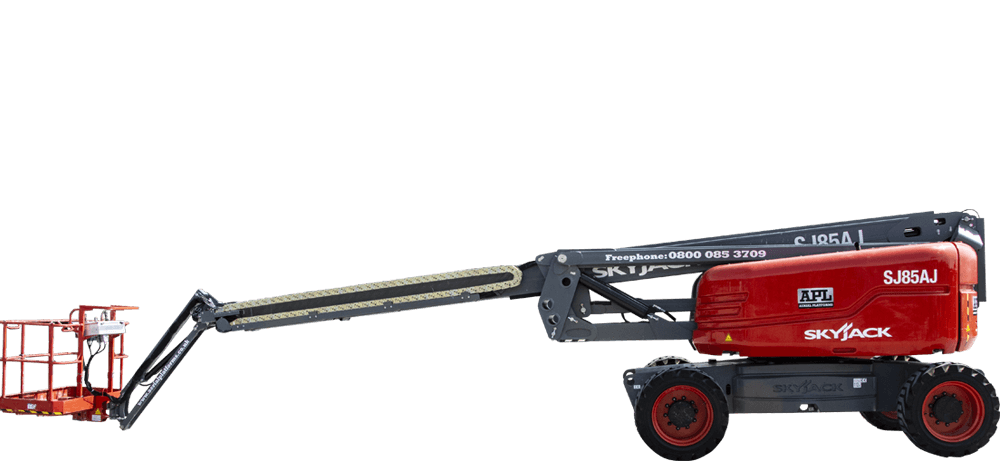 SKYRISER™
Ensures that the riser and main pivot point connecting the fly boom to the riser travel in a straight vertical line. Movement in a true vertical manner, without drifting forward or back, reduces the amount of repositioning the operator needs to do in order to stay close to a building facade, improving productivity.
STANDARD
FEATURES
The Skyjack SGE system features a sensor bar that when pushed instantly stops all functions and initiates an audible siren and high intensity flashing beacon. If the bar is released within one second the siren and beacon will cease and the selected function will return. If pressure is applied for more than one second the siren and beacon will continue to activate and the engine will stop, halting all functions until reset.