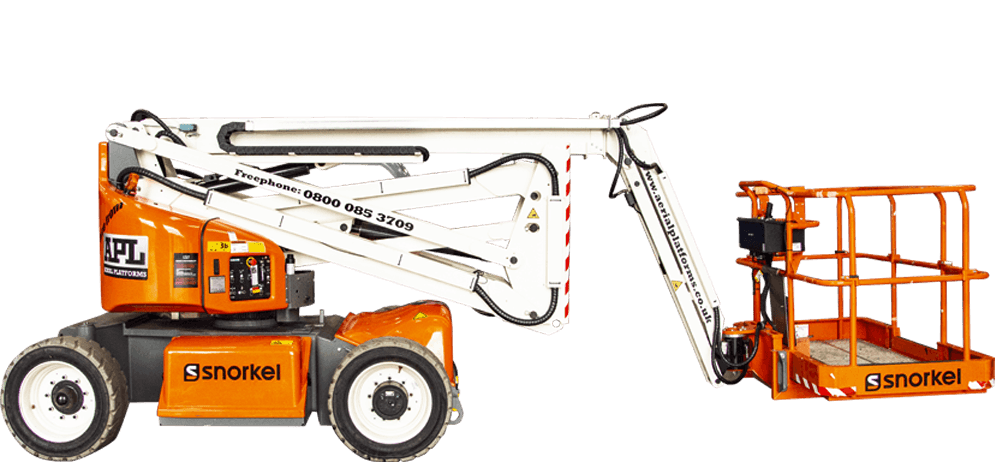 Snorkel Guard™
Featuring Snorkel's secondary guarding system Snorkel Guard™ featuring a spring-loaded rail mounted above the platform controls, which cuts-out machine operations when pressure is applied. If the operator is able, they can restore power using the override switch in the platform. Alternatively, the ground controls can be used to lower the platform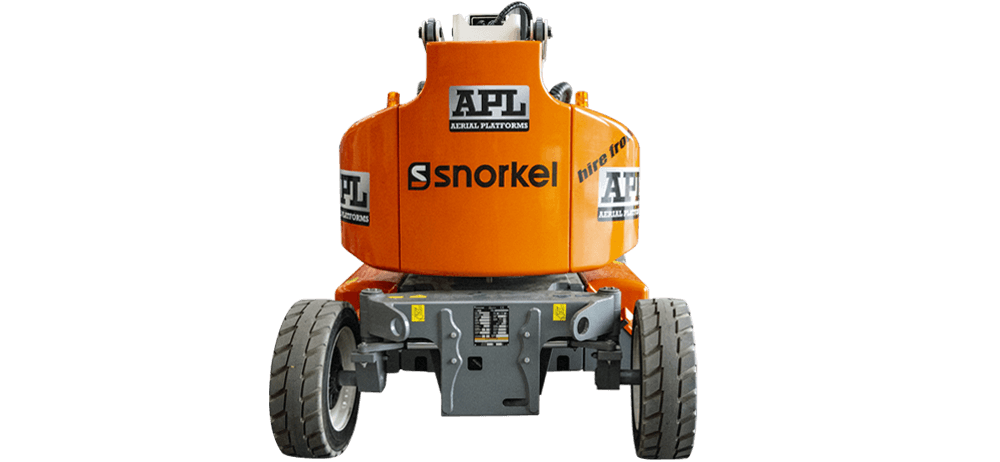 STANDARD
FEATURES
The Snorkel A46JE is a class-leading electric articulated boom lift which can lift 227kg to a working height of 16.1m.
Compact
Zero tailswing allowing for easy manoeuvring in tight spaces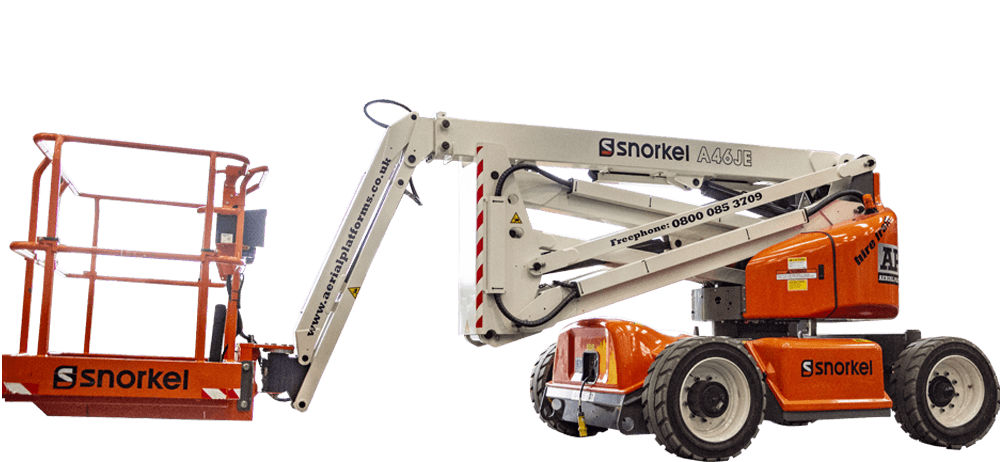 STANDARD
FEATURES
This high performance boom delivers a superb working envelope, with the added flexibility of a jib boom.
Non-Marking Tyres
Non-Marking Tyres meaning this machine can be used for projects with sensitive flooring such as tiled showrooms.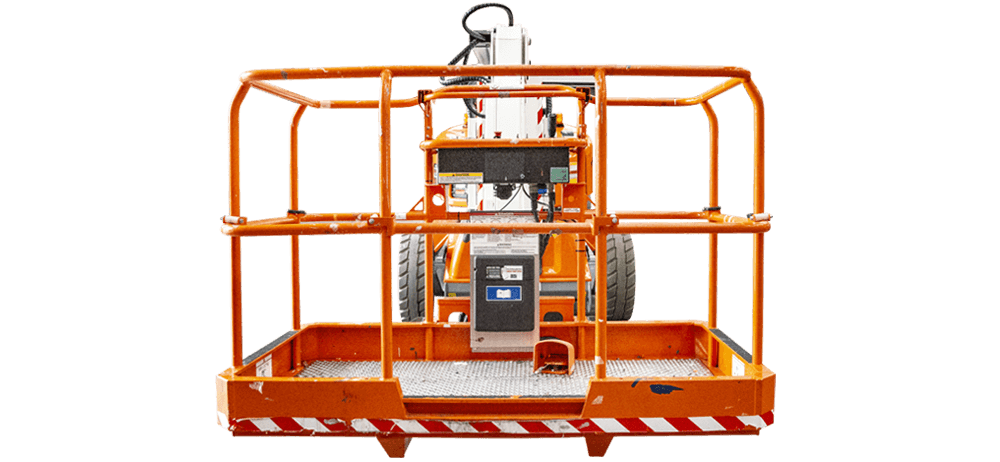 STANDARD
FEATURES
Compact dimensions, tight turning radius and zero tailswing makes this the ideal boom lift for working in tight spaces.