Brand New Dingli BA28RT Diesel Boom Lift For APL
As part of our ongoing investment into our growing fleet of Powered Access Equipment, APL have recently invested in Dingli and their new BA28RT Diesel Boom Lift.
We collected the new unit direct from Dingli on the Friday and by the time it arrived back at APL HQ in Leigh, it was already booked to go out on a same day hire.
The machine received a full PDI inspection from one of our trained engineers and then was reloaded onto our wagon and made its way to our customer's site, ready to begin work.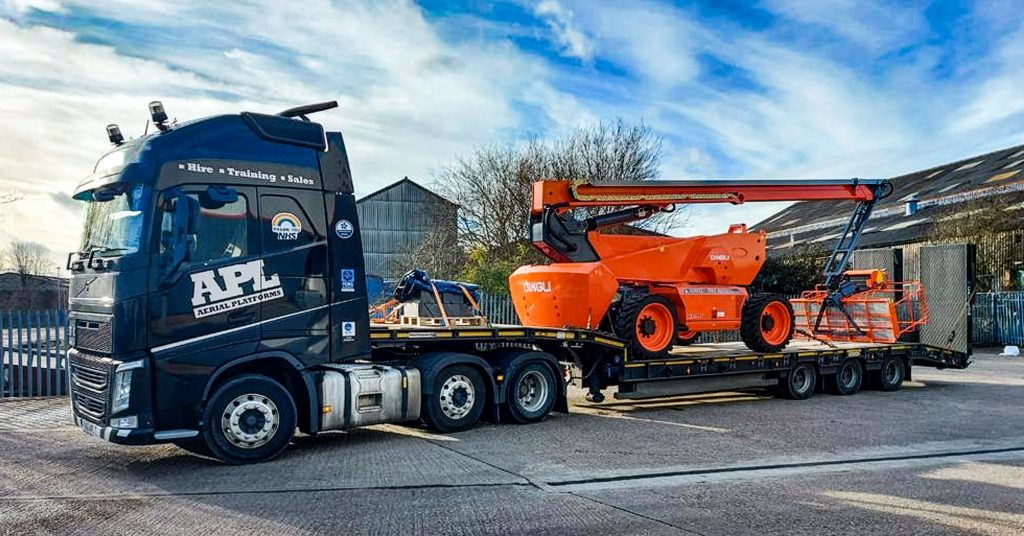 The Dingli BA28RT Articulated Diesel Boom Lift features some impressive specifications and after receiving such great feedback on our Dingli 2223 Diesel Scissors we were confident in Dingli's products.
Max. Working Height – 28.10m
Max.Platform Height – 26.10m
Max.Horizontal Reach – 18.80m
Up And Over Clearance – 9.14m
A. Overall Length(Stowed) – 11.83m
Overall Length(Transport) – 12.03m
B. Overall Width(Stowed) – 2.50m
Overall Width(Transport) – 2.28m
C. Overall Height(Stowed) – 2.89m
Overall Height (Transport) – 2.57m
Platform Size(Length×Width) – 2.44m × 0.90m
Max. Down Probing Depth – 6.61m
Lift Capacity – 250kg