Hire a Hybrid Boom Lift Today from APL
What are Hybrid Boom Lifts
Hybrid Boom Lifts are machines that allow the electric motor to automatically assist the engine when more power is required (e.g. climbing up a steep gradient). When it is not doing this, the electric motor channels the excess power from the engine back into the batteries, keeping it until it is needed. Because of this, it means a much smaller engine can be used compared to traditional diesel boom lifts.
Batteries are also charged up to 40% faster using the Diesel Re-Gen technology mentioned above compared to mains power.
The Benefits of Hybrid MEWPs
1. Standard oscillating axle and four-wheel drive, delivering optimised grip and stability
2. Less dependancy on Hydraulic Oils meaning fewer scheduled services
3. Reduced noise polution making it ideal for work in congested areas
4. Choose between the Tier 4 Final engine or completely electric thanks to its onboard battery pack
5. Batteries are automatically charged on demand by the machine's generator during operation
6. Zero Emissions when run on electric mode making it ideal for work in the L.E.Z (Low Emission Zone)y
7. Low operating costs
8. Less downtime thanks to extended duty cycles and charge times up to 40% faster than mains.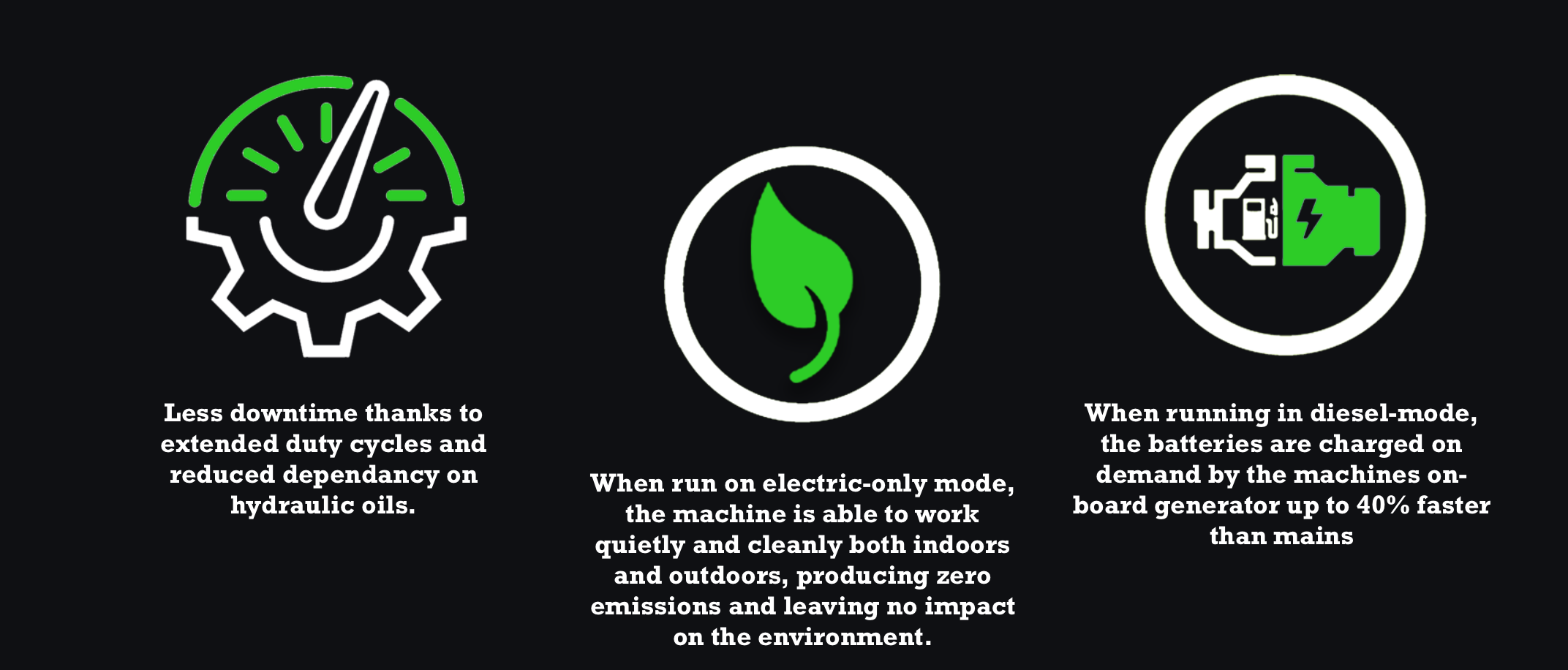 Our Top Picks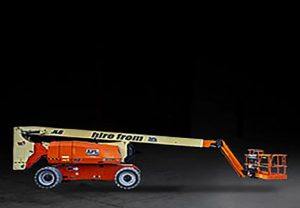 Working Height 26.38m
Working Outreach 15.80m
Up and Over Height 9.78m
Lift Capacity 230kg
Machine Weight 16,110kg
Niftylift HR28 Hybrid Boom Lift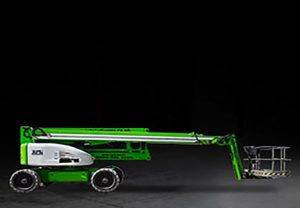 Working Height 28.00m
Working Outreach 19.00m
Lift Capacity 280kg
Machine Weight 14,650kg
To view our full range of Hybrid Boom Lifts, click here or to hire a machine please don't hesitate to give us a call today on Freephone 0800 085 3709