Hire an Electric Scissor Lift Today from APL
Scissor Lifts are aerial work platforms that feature criss-crossing braces that extend upward. Scissor lifts predominately only move up and down however most now feature an extending deck to allow for a bit of increased movement when elevated.
Scissor Lift Pros
Larger platform size – Scissor lifts are ideal for jobs when multiple men need to be lifted and still require the ability to move around when in the air.
Larger lift capacities – They also tend to have greater lift capacities than boom lifts meaning you can lift more equipment on the deck.
Scissor Lift Cons
Lower working heights – Most Scissor lifts tend to have lower working heights than boom lifts.
Reduced manoeuvrability – Because they can only move vertically, they cannot be moved up and over obstacles unlike boom lifts
Our Top Picks
JLG 1930ES Electric Scissor Lift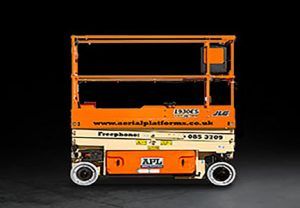 Working Height 7.72m
Overall Width 0.76m
Overall Length 1.87m
Stowed Height 2.02m
Lift Capacity 230kg
JLG 2646ES Electric Scissor Lift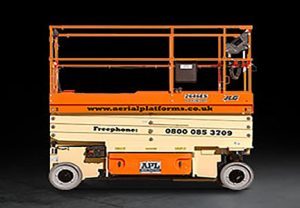 Working Height 9.92m
Overall Width 1.17m
Overall Length 2.50m
Stowed Height 2.39m
Lift Capacity 454kg
Dingli 1612DC Electric Scissor Lift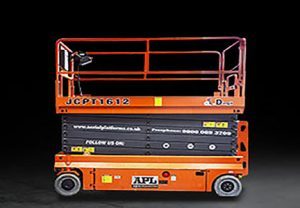 Working Height 15.70m
Overall Width 1.25m
Overall Length 2.84m
Stowed Height 2.59m
Lift Capacity 200kg
To view our full range of Electric Scissor Lifts, click here or to hire a machine please don't hesitate to give us a call today on Freephone 0800 085 3709