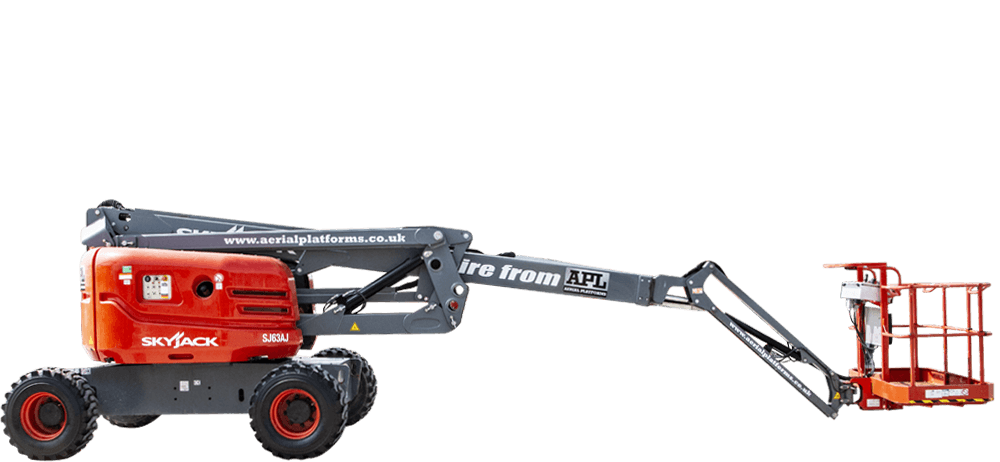 SKYRISER
Ensures that the riser and main pivot point connecting the fly boom to the riser travel in a straight vertical line. Movement in a true vertical manner, without drifting forward or back, reduces the amount of repositioning the operator needs to do in order to stay close to a building facade, improving productivity.
STANDARD
FEATURES
Skyjack's SJ63/85 AJ features a boom geometry that allows the operator to lower the main fly boom to ground level to restock on material or supplies, then return to full height at the original working position - without lowering the riser section.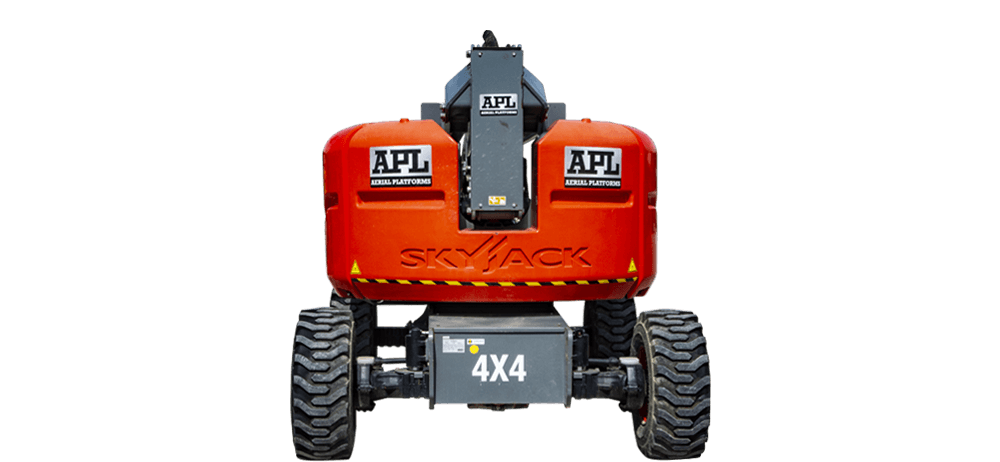 EASYDRIVE
This means the boom lift controls are always in the orientation of the operator regardless of position of turret over chassis. This reduces operator confusion by eliminating the need for colour coded arrows to determine drive versus joystick direction.
STANDARD
FEATURES
Skyjack articulating booms offer precise positioning capabilities packaged in a high capacity boom with industry-leading up-and-over reach.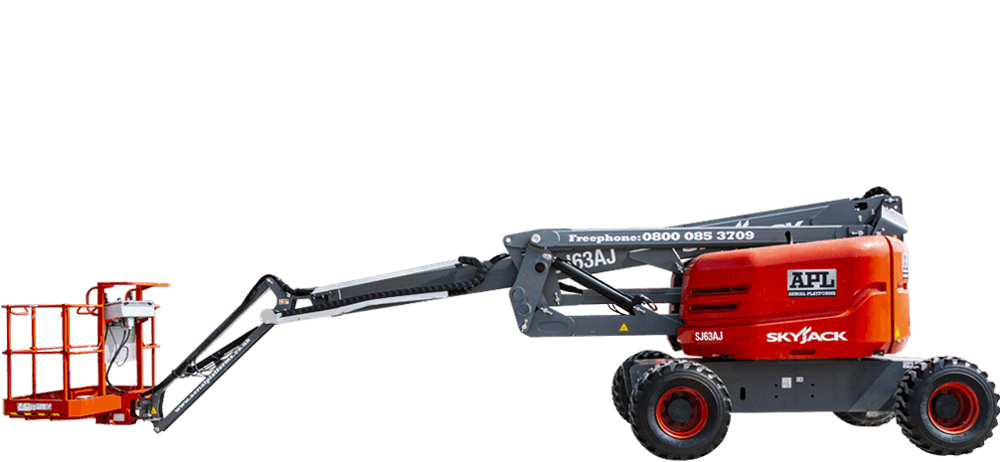 AXLDRIVE
An axle-based drive system with an operator controlled locking differential on the rear axle and limited slip differential on the front axle. This drive system has been proven as durable, low maintenance, and capable of navigating any job site terrain.
STANDARD
FEATURES
The tight turning radius on these machines and minimal tailswing make them ideal for maneuvering in confined areas.