Hire a Diesel Boom Lift Today From APL
What are Articulating Diesel Boom Lifts
An articulating boom lifts are MEWPs that have hydraulic arm sections that pivot on one another allowing the machine to get up and around obstacles. Each boom section of the lift is able to be moved independently, offering greater manoeuvrability in tight spaces.
As the machine is run on diesel, it is able to run for a longer period of time and offers reduced down time due to not having to recharge any batteries overnight. Because of this it is a preferred choice for the construction industry among others.
Boom Lift Pros
Higher Working Heights – Boom lifts are often able to reach much higher than scissor lifts.
Better Manoeuvrability – Boom lifts are able to be positioned in a much wide range of spaces thanks to their articulating arms compared to Telescopic boom lifts which require more open space to operate.
Boom Lift Cons
Smaller platform sizes – Due to the nature of the machines, they have much smaller platforms than scissor lifts
Lower lift capacities – Again, boom lifts often have much lower lift capacities than their scissor lift alternatives.
Short horizontal reach – Articulating booms offer much less horizontal outreach in comparison to Telescopic boom lifts
Our Top Picks
JLG 450AJ Diesel Boom Lift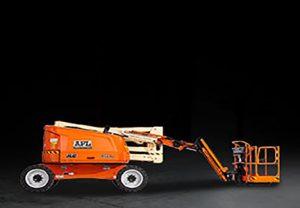 Working Height 15.72m
Working Outreach 7.62m/8.27m*
Up and Over Height 7.30m
Lift Capacity 249kg
Machine Weight 5,738kg*
JLG 600AJ Diesel Boom Lift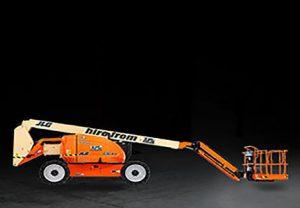 Working Height 20.46m
Working Outreach 12.1om
Up and Over Height 8.09m
Lift Capacity 230kg
Machine Weight 10,455kg
Skyjack SJ85AJ Diesel Boom Lift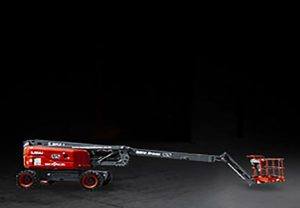 Working Height 20.46m
Working Outreach 12.1om
Up and Over Height 8.09m
Lift Capacity 230kg
Machine Weight 10,455kg
To view our full range of Diesel Boom Lifts, click here or to hire a machine please don't hesitate to give us a call today on Freephone 0800 085 3709