Hire an Electric Boom Lift Today From APL
What are Electric Boom Lifts
An electric boom lift is a variation of aerial lift that provides much greater flexibility than a scissor lift thanks to the hydraulic arm that allows the machine to manoeuvre around obstacles.
Nowadays, more people are demanding environmentally-friendly equipment and more sites are requiring "green" building for new construction and renovations. Our range of electric boom lifts feature longer run time, greater uptime and higher productivity.
Boom Lift Pros
Higher Working Heights – Boom lifts are often able to reach much higher than scissor lifts.
Better Manoeuvrability – Boom lifts are able to be positioned in a much wide range of spaces thanks to their articulating arms.
Boom Lift Cons
Smaller platform sizes – Due to the nature of the machines, they have much smaller platforms than scissor lifts
Lower lift capacities – Again, boom lifts often have much lower lift capacities than their scissor lift alternatives.
Our Top Picks
Skyjack SJ30ARJE Electric Boom Lift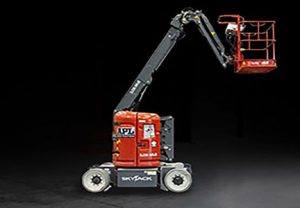 Working Height 11.00m
Horizontal Reach 6.26m
Up and Over Height 3.99m
Lift Capacity 227kg
Weight 5,588kg*
Snorkel A38E Electric Boom Lift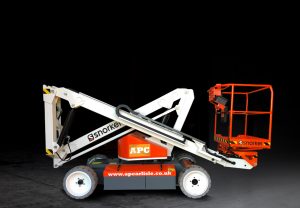 Working Height 13.50m
Horizontal Reach 6.10m
Lift Capacity 215kg
Weight 3,880kg
Snorkel A46JE Electric Boom Lift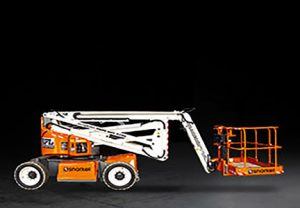 Working Height 16.00m
Horizontal Reach 7.35m
Lift Capacity 227kg
Weight 6,486kg
To view our full range of Electric Boom Lifts, click here or to hire a machine please don't hesitate to give us a call today on Freephone 0800 085 3709