Hire an Electric Mast Boom Lift Today From APL
What are Electric Mast Boom Lifts?
As the name suggests, an Electric Mast Boom Lift is any MEWP that uses a mast to lift the platform.
Mast Boom Lifts are a lot more compact than standard boom lifts meaning they are able to operate in narrow aisles and manoeuvre in congested areas making them an ideal choice for work in the facilities maintenance sector.
As they are run off electric power, these machines are able to operate indoors in sensitive environments where factors such as emissions and noise pollution need to be at a minimum.
Our Top Picks
Skyjack SJ16 Electric Mast Boom Lift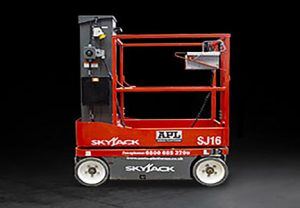 Working Height 6.75m
Overall Width 0.76m
Overall Length 1.37m
Stowed Height 1.79m
Lift Capacity 227kg
Manitou 100VJR Electric Mast Boom Lift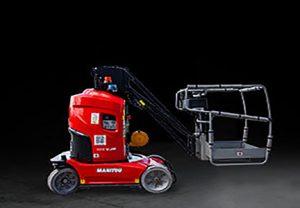 Working Height 9.90m
Outreach 3.15m
Overall Width 0.99m
Overall Length 2.82m
Overall Height 1.99m
Lift Capacity 200kg
Working Height 12.65m
Working Outreach 6.05m
Overall Width 1.20m
Overall Length 3.65m
Height Stowed 1.99m
Lift Capacity 200kg
To view our full range of Electric Mast Boom Lifts, click here or to hire a machine please don't hesitate to give us a call today on Freephone 0800 085 3709